(US Law) I-9 is a United States Citizenship and Immigration Services form that gets used by the employers for verification of the identities of existing and recently recruited employees. Thus through this form, it gets determined if the person working for your company or is going to work in your organization is eligible or not. This is why; I-9 is also called the Employment Eligibility Verification Form.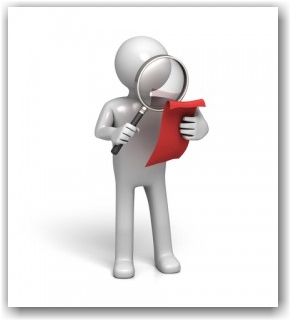 In the early ages, there was no compulsion regarding employee background check. But with the course of time as number of organizational crimes is increasing at a rapid rate, employee verification has become a necessity and in this regard, these forms truly prove to be helpful. In this age, the employers have to make sure that all their employees have filled up the form. However, along with the form, they are also asked to submit the required documents in order to establish their true identity and eligibility as well.
All the newly-hired regular and part-time employees are subject to the I-9 employment verification process. In fact, people working under the abroad payroll but physically working in the U.S are needed to go through this I-9 employment eligibility verification process.
This I-9 form reviews a lot of personal details, among them the basic ones are mentioned below:
Citizenship status
Date of birth
Admission number
Expiration date
Signature
While filling up a form, no one should get distracted. This is because; too many errors in a form may not be acceptable and you have to go through unnecessary hazards.
In a small company, HR takes the responsibility of checking the employee background but when it comes to big organizations; it may become difficult to verify each and every employee. In such cases, organizations prefer to shift their responsibility to the agencies that deal with this work. It is indeed a serious task, so it is always advisable to find an authentic agency for this purpose. In fact, nowadays online i-9 verification system also remains available. So, if you want to save your time and energy as well, you can definitely opt for this system and can make the job of employee verification much easier.