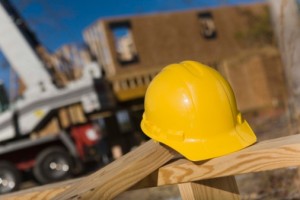 A Leicestershire-based company has been fined by the Magistrates' Court after it pleaded guilty to health and safety offences that led to serious injuries to one of its workers.
K & DE Barnett and Sons were fined almost £7,000 and ordered to pay the prosecution's costs after a worker fell from the a stack of roof sheets through a roof light, sustaining serious injuries.
The 29-year-old worker, who has asked not to be named for personal reasons but was a sub-contractor working for K & DE Barnett, was lifting a roof sheet from a stack on top of a loading bay canopy in a warehouse in Melton Mowbray when the accident occurred on 11 October 2013. The worker overbalanced whilst lifting the sheet, overbalanced, and stepped on to the roof light. This led to the roof light shattering and the worker falling to the concrete floor below. He was air-lifted to hospital and was diagnosed with wrist fractures, a fractured pelvis, and bruising to his lungs and spine. He was unable to work for three months but has since returned to work.
A Health and Safety Executive investigation was subsequently commenced and found that there had been a number of potential breaches of health and safety by the business, including a failure to undertake a sufficient workplace risk and method statement as there had been a failure to consult the sub-contractor on this before he had started work. Further, the HSE found that the statement wasn't sufficiently clear about the danger posed by the handling of the fragile materials, nor the method of work that would be used to carry out the task.
The case came to the Leicester Magistrates' Court on 4 April 2014, with K & DE Barnett and Sons pleading guilty to a breach of Regulation 4(1)(a) of the Work at Height Regulations 2005. As a result of this the business was fined £6,666 and ordered to pay the prosecution's costs to the sum of £523.
Neither K & DE Barnett and Sons has appeared to have commented on the matter since the hearing.
HSE Inspector Mr Tony Mitchell stated after the judgment: "K & DE Barnett has a fairly well-defined health and safety management system and is used to producing risk assessments and method statements for all types of roof work. However, in this instance it was wholly inadequate and did not properly identify the presence of the fragile roof light or what fall protection measures were required".
Chris Hadrill, an employment solicitor at Redmans, commented on the case: "Business not only have obligations to their own employees – they also have duties to sub-contractors that are working on projects that they control. The Magistrates' Court found in this instance that the business had not taken sufficient steps to protect the sub-contractor that was carrying out the work on the project.
Redmans Solicitors are settlement agreement solicitors and can help you claim personal injury if you've been injured at work.