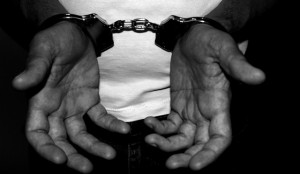 A mark of all successful businesses is how well they have carved themselves out a niche in their sector. That niche differentiates them from their competitors and is their edge when competing. Businesses will want, then, to ensure insofar as possible that the singularity of their interests, ideas and innovations are kept secret.
For the most part, doing so is a matter of implementing good, secure systems. The human element is less straightforward. It is usual for an employee to seek employment elsewhere if they are unhappy, feel they have gone as far as they can in that business or if other figures in the industry can pay them better. The business who is minded to protect its interests will take good care to ensure they do not simply allow their former employees to divulge all the secrets of their success.
One of the best ways of ensuring this is by drawing up an effective employment contract right from the beginning. Any contract will have terms implied into which protect the employer while the employee is still employed by the company. A good contract will also contain clauses which seek to minimise the risk posed by employees leaving the company. These are known as restrictive covenants. If correctly drafted, they are enforceable and will give adequate protection to any business.
What can be included?
A restrictive covenant will only be enforceable if it protects a legitimate business interest. The only two business interests recognised in the UK are:
Trade secrets– or the taking of sensitive information likely to be costly to the business.
Trade connections– a business is entitled to prevent a departing employee from directly poaching clients.
Be Careful!
Drafting must be undertaken with great care so that the restrictive covenants are water tight. When doing so care must be taken to ensure they accurately reflect each employee's role, the circumstances of the business and do not go further than is necessary to safeguard the interests of the business (they must not be onerous on the employee). They must also reflect any change in circumstances of the employee, such as if they change roles within the company.
Non-solicitation Covenants
A business can include a covenant in the employee's contract preventing them from soliciting clients after they have left the business. This type of covenant is should be restricted to any clients that the employee actually had contact with whilst in the company's employ and for a specific period before they left. Calculating that period is not a science, but factors to consider can include the employee's seniority, their role in securing business, the loyalty of customers, competitors' similar restrictions and the amount of time a new employee might take to gain influence over the clients.
As to what kind of solicitation can be prevented by a well drafted restrictive covenant, there are several which may well be appealing to a business. Some of these are likely to be enforceable, such as a restriction on poaching other employees, and others will not, such as a restriction on soliciting for potential clients.
Non-dealing Covenants
These covenants will cover the situation where a client approaches a former employee and are generally enforceable despite the fact that they are by necessity slightly broader.
Non-competition Covenants
Such a covenant will restrict the ability of an employee to begin work with a competitor in the same field and in a similar area.
Enforceability
If challenged, an employer must be able to show that a restrictive covenant is justified and is sufficiently narrow. Some things to consider might include:
–       Breadth of area and length of time: It may be difficult to justify a restriction that prevented action world wide may be difficult to enforce. So too a covenant that lasts a year or more unless there are very specific, justifiable reasons.
–       The type of interest: Some business interests are given greater weight than others. For example, it is likely to be easier to protect trade secrets than customer information as it is considered more vital to the business.
–       Evidence: of any connection between the interest and the employee's involvement in it.
–       Breadth of activities: how broad is the range of activities the employer is attempting to restrict? If too broad, the covenants may be unenforceable.

Restrictive covenants must be relevant to the individual employee and their relationship to the business. It is therefore necessary to draft restrictive covenants on a position by position basis and not too overshoot- the broader and more onerous the covenant the less likely it is to be enforceable.
At Verto Legal we can draft a range of employment contracts to include restrictive covenants and any other provisions you may require. Based in Mayfair, we offer a specialist, in-depth service at a fraction of the cost of our competitors.
Contact me at m.taggart@vertogrouplegal.com or phone on 0203 078 5767.
Image: Flickr (Victor)