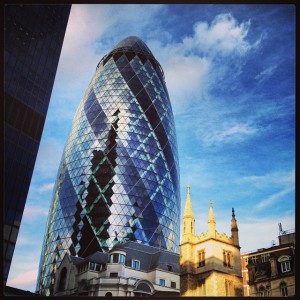 What is a franchise?
The idea is simple. Someone has an idea for a business. They go about planning and implementing their idea and eventually launch their business. It grows and thrives. After a certain period they realise that to expand further they may need to outlay a significant amount more capital. So they seek out investors. But rather than buying shares, these investors buy the business model. So the original owner of the business is now a franchisor and his investors are franchisees.
Why buy a franchise?
If you are looking to become your own boss and to develop a business but are worried about the risks involved, franchising is a potentially excellent place to start. Franchises operate as a kind of 'blueprint' for people new to business. Exactly what a franchisor will provide will vary between franchises and will depend on factors including the industry and size of the franchise. However, a franchisor will traditionally provide some initial training in the product or brand, help with site selection if the business operates in the retail sector, a comprehensive marketing and advertising plan, and some continuing ad hoc assistance as time goes on. Such support is often crucial in the initial stages of setting up a business and can be extremely appealing to those who wish to go into business but are nervous as to how or where to start.
Where do I find a franchise to buy?
There are many publications that list franchises for sale and a simple google search will list sites that provide searchable databases of franchises by cost and industry. Your next step will need to be to research the franchise business as thoroughly as possible. If it is in the retail sector, make sure you visit a few of the outlets to get a feel for the place, its staff and how it appears to a consumer.
I have found a franchise I want to buy- what now?
Before becoming a franchise owner there are a number of steps you must first undertake before you can open your doors for business. This stage is by far the most crucial in ensuring your franchise venture is a success. It is at this stage that you should obtain legal representation as technical details are vital from hereon in and it is the legal aspects which are given the greatest focus here. The order in which the below steps is taken may well vary between businesses. What follows is an order which a hypothetical business may adopt.
When entering into negotiations to buy a franchise the franchisor will usually present the potential buyer with a confidentiality agreement (most commonly at the initial interview). This will enable the franchisor to speak about private aspects of the business without worrying that the information will be divulged to other parties.
You may then obtain a copy of the franchise agreement. This is a legal document which, once signed, will bind all parties. It is therefore vital that you get a solicitor to review the franchise agreement. Your solicitor will be able to highlight anything unusual or overly onerous on you, the franchisee. The franchise agreement will outline the obligations of both the franchisor and franchisee once the agreement has been entered into. Such documents are most often weighted heavily in favour of the franchisor so a solicitor's advice crucial.
A deposit agreement is usually entered into prior to the signing of pertinent documents. This is the first point at which you will be required to outlay any money. Many deposits are not refunded so this is decision time. You will need to be sure at this juncture that this is the franchise for you. A solicitor can help you to understand the terms of this agreement and whether you will lose any money if you pull out of the franchise agreement.
If your franchise requires a premises to run out of you will be required to enter into a lease. Whilst the franchisor may provide help in sourcing a premises, your solicitor will be able to provide you with specialist advice as to the lease agreement you will be required to enter into.
Finally, you will need to sign all documents. At this stage both you and the franchisor will be legally bound. Hopefully, you have taken good legal advice and have mitigated other risks by researching your franchise thoroughly. You can embark on your franchising career safe in the knowledge that you have dotted all your "i"s and crossed all your "t"s .
Contact Us
Before entering into a Franchise and preferably before entering into any key commercial or legal discussions, it is important to obtain the advice of a Franchise law expert. At Verto Group Legal we have a dedicated franchise team who routinely act for both franchisors and franchisees. Please feel free to ring for a free initial consultation with me on 020 7434 7313.
Image: Flickr